---
As the basis for the auto industry development,the auto parts industry is an industry that the state will focus on long-term development.According to the market development prospect analysis,China's auto parts manufacturing industry is expected to achieve an annual growth rate of more than 20%.During the next five years,the auto parts industry will become one of the industries with great development prospects in China.
An auto parts company in Danyang covers an area of 35,000 square meters and 20,000 square meters building area.It is an auto parts company specializing in the production of automotive lamps and interior and exterior trim coverings.The main products are lamp series,cosmetic mirror series,and car sun visors series,bumper series,etc.,the company has more than 220 employees.
It is well known that a thick layer smoke and dust will be formed over the tall welding workshop,which can not be discharged for the long time.When summer comes,the high temperature and dust will seriously affect the health and psychology of front-line workers.In addition,the high-intensity work of the front line workers.The loss of personnel is serious.
In order to solve this problem,the management staff contact with Dawangfans,hoping to design a ventilation and cooling solution for it to improve the comfort of front-line employees' working environment and reduce the turnover rate.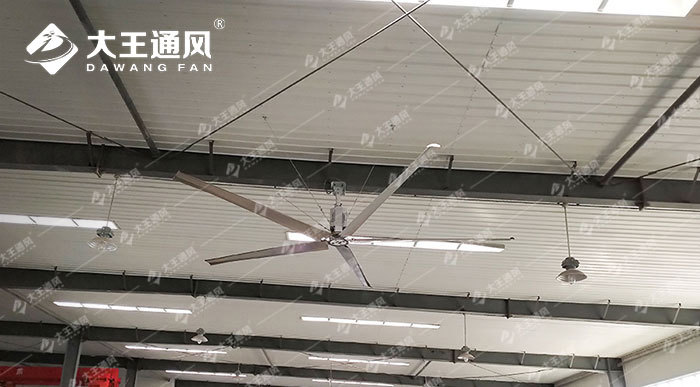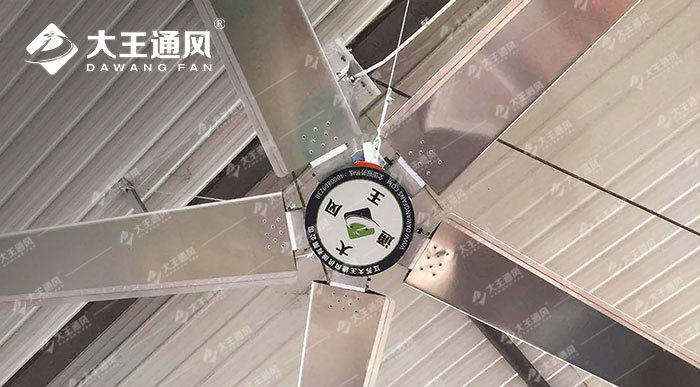 According to the workshop environment,Dawangfans installed 20sets large hvls fan industrial.After installation,the strong airflow of the large industrial fans dissipated the smoke and dust,which greatly reduced the body temperature.It was highly praised by the front-line staff.The front-line staff not only reduce the turnover rate but also improve the work efficiency,the production efficiency has improved.
Now, the branch of this auto parts company has also installed Dawang large hvls fan industrial.