---
The logistics industry is an important part of the economy,which integrates the transportation,warehousing,freight forwarding and information industry.Due to the rapid development of e-commerce,the scale of our country's logistics industry has expanded continuously in recent years.In 2019,our country's logistics industry revenue reach 10.3 trillion.
The business of this kunshan large logistics enterprise includes integrated logistics,international freight forward,express,supply chain solutions,seaport management,freight insurance.The warehouse is the steel structure,with large area,worse air circulation,high mobility of employees.In the summer,the employees are sweating,the work efficiency is low,sweltering environment often causes the heat stroke.The ventilation and cooling problems has become a important factor on the development of enterprise.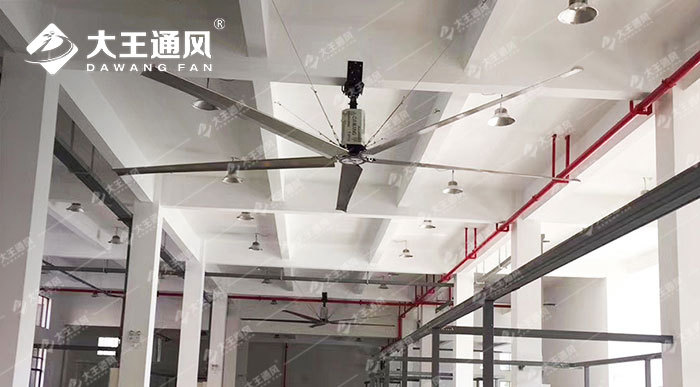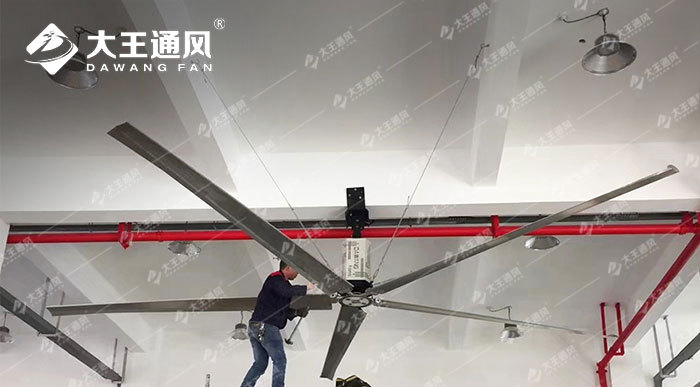 The company used to install blower to cool and ventilation,but due to the large space,this method only can increase the air flow in a small range,it cannot fundamentally solve the problems of cooling and cooling.
The big fan of Dawang has been favored by this enterprise,because the big industrial fan can circulates the air in the large area to achieve cooling the whole warehouse.
The big fan can circulate the air in many directions to achieve the ventilation,bring outdoor fresh air into the indoor,alleviate the indoor high temperature and sultry heat,reduce the somatosensory temperature 41-46 ℉.It feels more comfortable.Moreover,the power consumption of Dawang industrial fan is very energy saving,only 1.5kw/h per unit,which truly achieves high efficiency,energy saving,low carbon and environmental protection.