---
An auto parts company in Changshu has developed into a company with an annual production capacity of 80 million pieces of various gearbox parts,including machining centers,CNC lathes, milling machines,double-end grinders,gear hobbing machines,broaching machines,punches,mesh belt ultrasonic cleaning Machine and other production equipment.
The production workshop has more than 20,000 square meters and belongs to the steel structure workshop.The heat generated by the production equipment has been smoking the staff,which has caused the work plan to be completed on time,and the difficulty of staff retention has restricted the company's expansion and development.
In order to retain employees,the accessory company has always issued a high-temperature allowance to cook green bean soup drinks to cool down the employees,but the employees still complained.In order to alleviate the high temperature and speed up the production,this company decided to take the further cooling plan.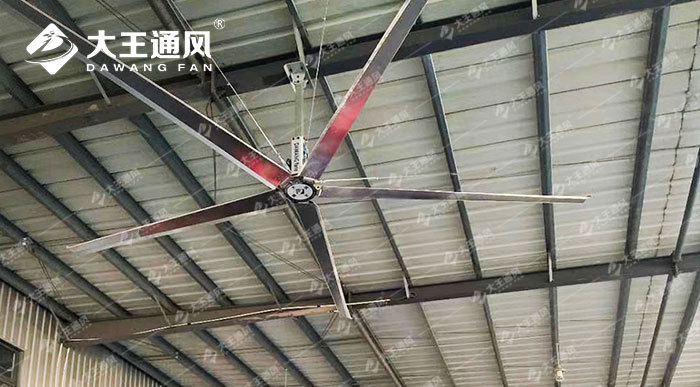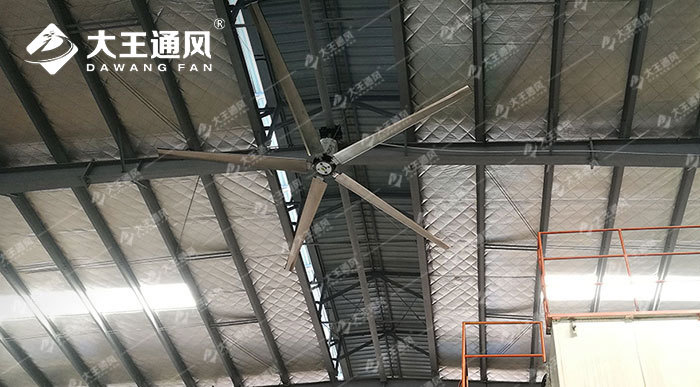 Solution
With the promotion and use of industrial fans in the workshop,this company also decided to use this program to cool down.The excellent energy-saving,safety,and intelligent functions of the new big energy saving ceiling fans of Dawang have aroused the continuous attention of the company.After further investigation and communication between the two parties,the company decided to use the industrial fan,the big energy saving ceiling fans of 24ft diameter,low speed large volume instantaneously reduces the somatosensory temperature by 41-47℉.More than 20 sets big energy saving ceiling fans working at the same time consume only a dozen degrees of electricity,greatly reducing the power consumption of the workshop.The safety guarantee of the Dawang big energy saving ceiling fans also let the workshop staff use it with safe.
After the implementation of the plan,the work efficiency of workers was indirectly improved,even the work plan that was usually difficult to complete was also exceeded.