---
As an important part of the world's auto industry,China's auto industry will be the golden period in the future.The auto industry has completed the process from small to large,and is gradually achieving a huge leap from weak to strong.The global auto industry will move to China.The further transfer of emerging economies is still a very rare historical opportunity for China's auto industry.Not only is the Chinese automobile market developing rapidly,but also the automobile consumption is fast.For the Chinese automobile industry,it will usher in the next golden decade, and its own brands will complete the development process from "Made in China" to "Created in China".It is estimated that in the future,the average annual growth rate of our country's auto market will reach 7.1%,and the sales volume of the Chinese auto market is expected to account for more than half of the global,which will be about twice than the US market.
Automobile manufacturers generally have workshops with different manufacturing processes such as assembly,manufacturing,chassis,painting,welding,inspection,collision,impact,etc.Of course,each car has different process requirements according to the brand.The manufacturing plants are different,but no matter what kind of production process the workshop environment has high temperature problems,which need to be solved,the environmental problems are different in severity.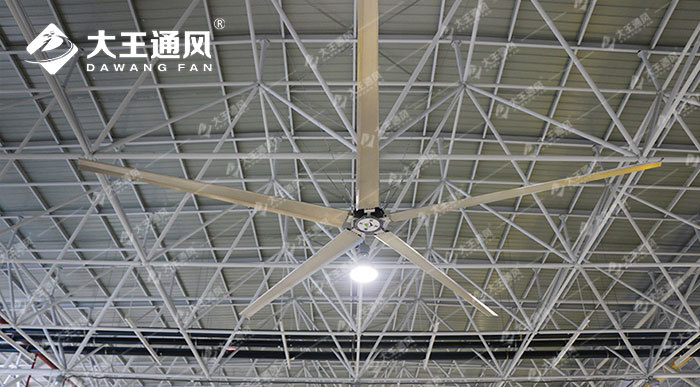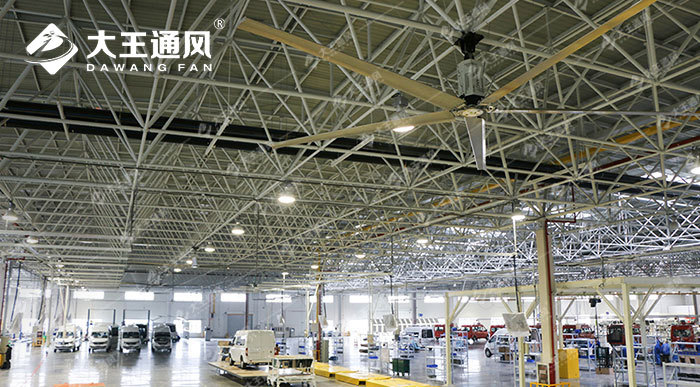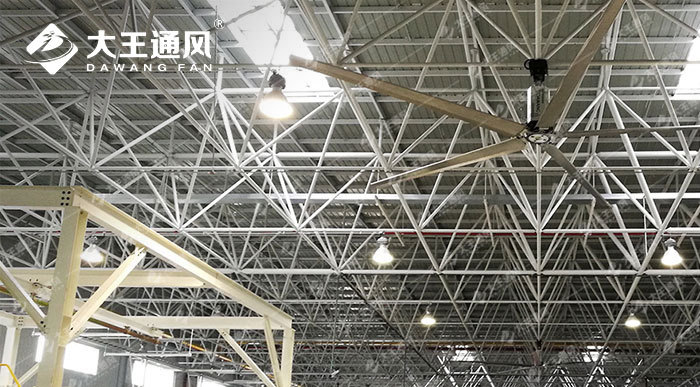 This manufacturing workshop is the steel structure,and the area and volume are much larger than other industries.The workers are more scattered,and with the addition of robots and other smart devices,in such large area workshop,the number of staff positions required is reduced.Generally, the temperature of the workshop does not directly affect the production of auto parts.The high temperature and sultry has a huge impact on person,so it is the importance to cool people.Cooling of designated positions is a good and cost-effective way of cooling, but if the company's investment budget in this area is very sufficient,it is also very good to choose to cool the whole workshop.
This workshop wants to cool the workshop as a whole. Based on the overall survey of the market ventilation equipment,the cooling ventilation scheme of Dawang Industry large fan was selected. After the implementation of the scheme,the overall circulation of workshop air was realized.The breeze blows to achieve the cooling and effectively ventilating the environment,promoting production and indirectly improving the productivity of employees.