Wuxi Xinyi Machinery adopts industrial large fan to prevent heatstroke and cool down
---
Wuxi Xinyi Machinery Co., Ltd. was established in early 2002, dedicated to the research and development and production of knitted fabric finishing equipment. It is a high-tech enterprise integrating research and development, production and sales. After nearly 20 years of vigorous development, the company's scale has continued to expand, and the new high-standard factory building of over 50,000 m² has been fully put into use.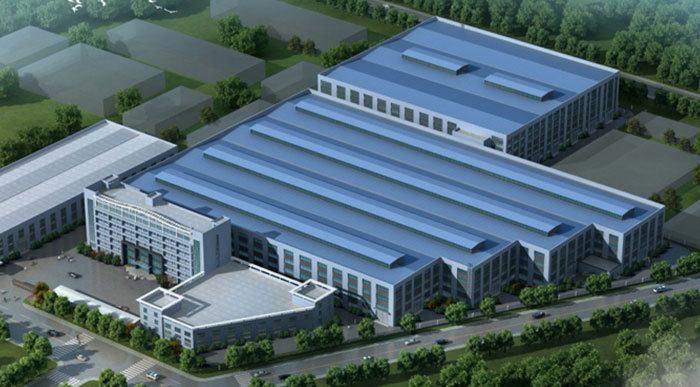 Aerial view of Xinyi Machinery's new factory
Since the height of the workshop in the new factory area is 20 meters, conventional ventilation and cooling equipment cannot achieve the relative comfort of the workshop environment in the new factory area. Case experience, and through trial installation, I finally chose Dawang ventilation PMSM permanent magnet brushless super large energy-saving fan.
Among them, 24 sets of 7.3-meter ultra-large diameter fans are installed in the 1# workshop over 20,000 m². The large fans run at low speed (10-55rpm/min) to accelerate the air circulation in the entire workshop, and realize the rapid exchange of internal and external air. Uniform air supply (level 2-3 is similar to natural wind), which accelerates the evaporation of sweat on the skin surface of employees and effectively reduces the temperature of employees.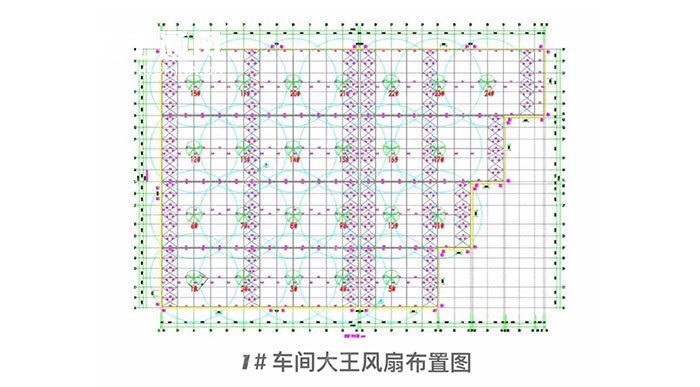 The unique tenon-and-mortise structure and aviation-grade airfoil blades of Dawang industrial large fans improve the safety strength of large fans, and truly realize anti-impact and anti-fall! Customer operators no longer have to worry about the occurrence of safety accidents while enjoying the coolness. Choose king, choose safety!