---
In recent years,with the rapid economic and social development with the raised e-commerce,the domestic express industry has developed into an emerging service industry that promotes the national economy and the industrial.
With the development of China's express,while providing traditional express services,some brand express service continues to actively develop new businesses,providing customers with B2C one-stop logistics services such as warehousing,distribution,systems,and customer service,collecting payment,and accessing valuables cold chain transportation and other services, has established a huge information collection,market development,logistics distribution,express delivery and other business institutions in China.
A large number of cardboard boxes are stored in the express sorting warehouse,and the storage period of cardboard boxes cannot exceed half a year.If the medical cardboard boxes are more strict,the storage temperature and humidity should be controlled.The temperature of the cold storage should reach 35~50℉.The temperature of the cool storage should not exceed 68℉.The temperature of the normal storage should be 0~86℉.The relative humidity of each warehouse should be Keep between 45~75%.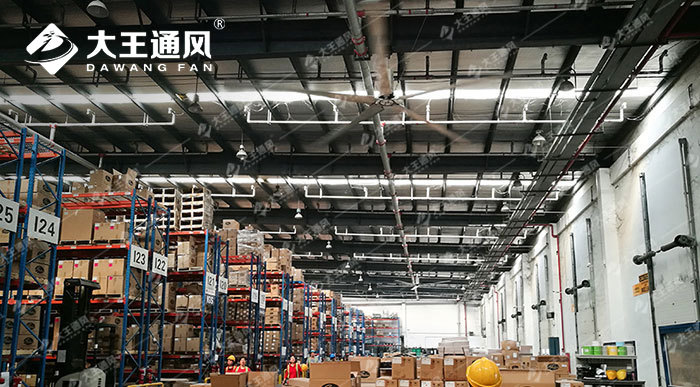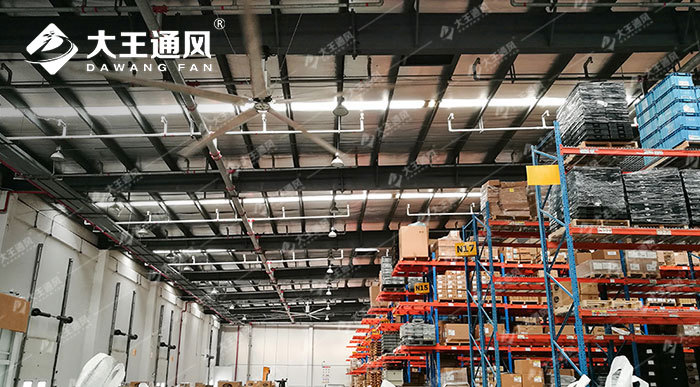 Because the temperature is generally higher than 86℉ in summer,the ventilation and cooling solution must be adopted in the express warehouse.In order to meet the requirements of temperature and humidity,the courier management consult varieties of solutions,finally chose the ventilation and cooling solution of Dawang large industrial fan.
The 2.0hp energy consumption per hour of Dawang big fan has been fully affirmed by the management personnel,which greatly reduces the power consumption and operating costs.The large-range airflow operation brought by the large fan of Dawang Ventilation Industry has achieved the dual effect of cooling and cooling,which has solved the problem of temperature and humidity in one time,broke the mold living environment,extended the storage life,brought the express company more benefits.