---
In the 21st century,the automobile industry has a high-speed development,and my country has gradually formed a variety of complete vehicle and spare parts enterprises.With the increasing of the automobile industry and development of technology,our country has become a major automobile country in the world.
As the basis for the development of automotive industry,auto parts are the main support industries.With the improvement of the technical and R&D capabilities,our country's auto parts industry has not only formed a complete industrial chain with vehicle manufacturers,but also increased its proportion in the international automotive accessory market year by year.
Auto parts companies produce odors during the process,especially in summer,high temperature odors continue to harm the workers' health.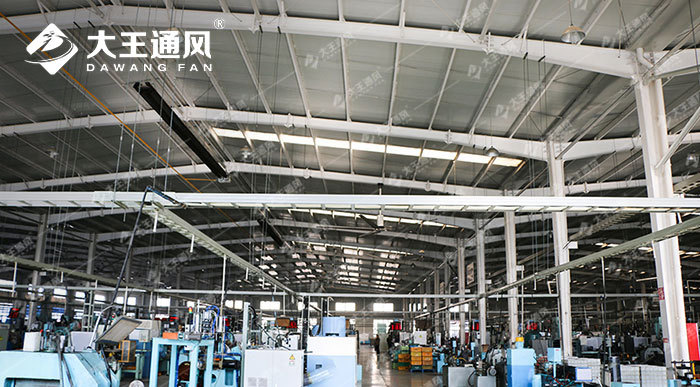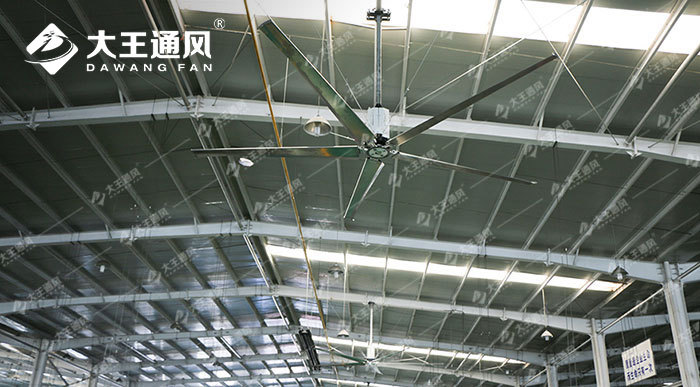 n order to improve the work efficiency in summer,this auto parts company chose to use the industrial large fan to cool the workshop to achieve.In the selection of the industrial large fans, The reason for choosing Dawang HVLS Industrial fan is based on the energy saving,safety and intelligence.
After using the industrial fans,the three-dimensional air supply improves the work efficiency of workers.The expenditure on ventilation and cooling equipment is 70% less than the previous horn fan,and the intelligent control box is used for control.The operation is simple and convenient.