Dawang Fengfeng's notice on the National Day and Mid-Autumn Festival holiday in 2020
---
In accordance with the spirit of the "Notice of the General Office of the State Council on the Arrangement of Some Holidays in 2020", combined with the "Notice on Holiday Compensation and Adjustment of Working Hours During the Epidemic Period" issued by our company on February 21 and April 22, 2020 , we will now inform our company about the Mid-Autumn Festival, National Day holiday and scheduled holiday, and the relevant matters of Mid-Autumn Festival gift collection as follows:
Holiday time: October 1st (Friday) to 8th (Tuesday), a total of 8 days off.
Holidays, need to make up shifts: September 27 (Sunday), October 10 (Saturday) for work.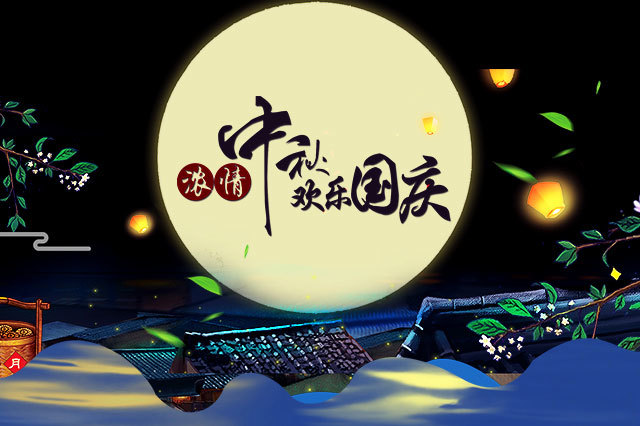 Celebrate the National Day and Mid-Autumn Festival
All departments must do a good job of safety self-inspection before the holiday, turn off the power supply, lock the doors and windows, and ensure safety when leaving the holiday. In case of major emergencies, they should be reported in a timely manner and properly handled in accordance with regulations. Company security personnel must do a good job in the company's security during the festival.
The production workshop, sales department, and installation department can arrange their own duty hours according to the production and work conditions. After negotiating with users, they can reasonably arrange the work schedule.
The National Day holiday in 2020 is scheduled for a long time. Relax during the long holiday and devote yourself to work and life after the long holiday.
Important reminder for holiday epidemic prevention:
1. During the holidays, personnel from various departments do not go abroad (border).
2. It is recommended that personnel from various departments do not travel to the province or travel long distances.
3. Personnel from various departments are strictly prohibited from participating in gathering activities.
4. Do a good job of personal protection, and wear masks when taking public transportation, entering indoor air-conditioned environments and places with dense crowds.
5. Do a good job of personal hygiene, wash your hands frequently, and ventilate often.