Dawang Ventilation invites you to participate in the 2021 China Wuxi Taihu International Machine Tool Exhibition
---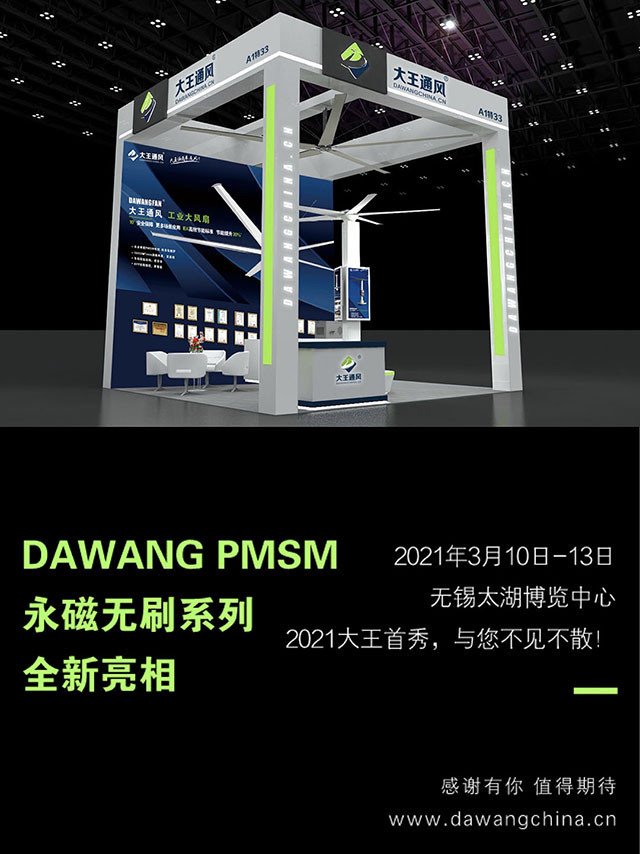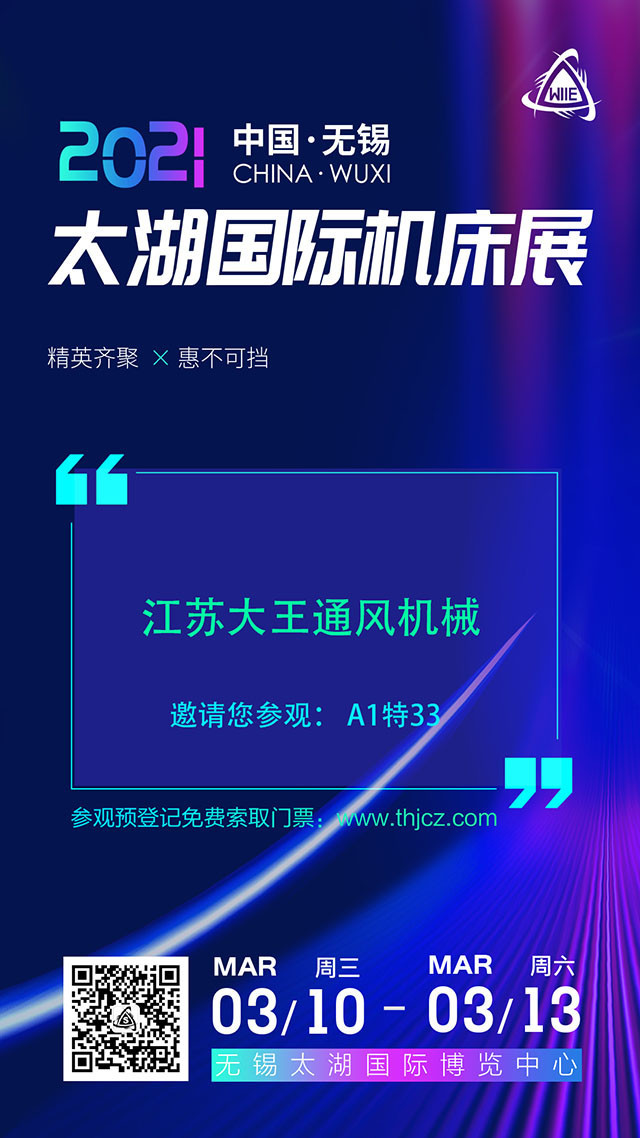 Exhibition time: 2021-3-10 to 3-13 (Wednesday-Saturday)
Exhibition address: Wuxi Taihu International Expo Center
King ventilation booth: A1 special 33
In this exhibition, Dawang Ventilation will exhibit W.Fans series and DW.Fans series industrial fans.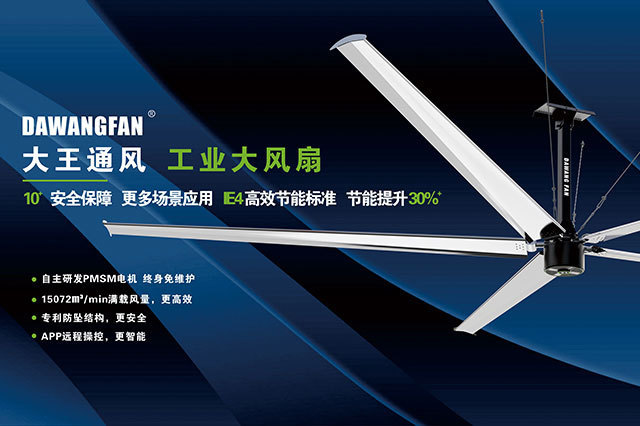 W.Fans series industrial fans
W.Fans series industrial large fan is a new type of HVLS energy-saving super large industrial fan based on PMSM (permanent magnet synchronous motor) principle independently developed by Dawang Ventilation. It has a stable torque of 260N.m, stronger driving force and higher torque More stable, up to IE4 high efficiency and energy saving standard, saving energy consumption by 30%, fan diameter from 2.5m to 8m, full load air volume up to 15072m³/min, truly maintenance-free for life, no need to replace oil and oil seal. With a 20-year reliable life design, the W.Fans series solves the problems of ventilation and cooling in more tall spaces with excellent performance, ultra-low energy consumption and long life.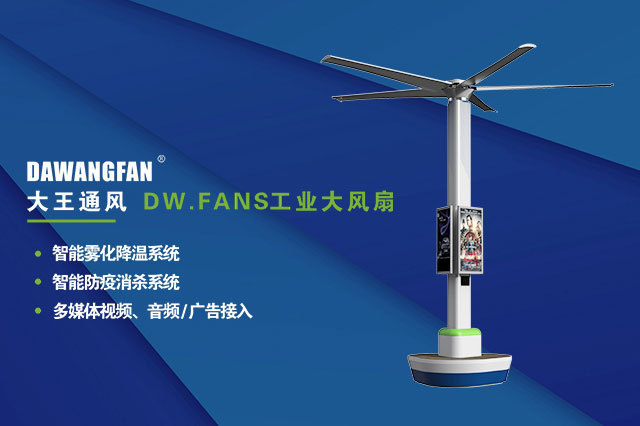 DW.Fans series industrial fans
DW.Fans series is a vertical HVLS energy-saving fan developed by Dawang Ventilation. It breaks the installation restrictions of traditional industrial fans and is suitable for more indoor and outdoor places that require ventilation and cooling, such as airports, high-speed rail, playgrounds, bars. , restaurants, civic squares, commercial complexes, etc.
DW.Fans series solves the industry problem of outdoor cooling. In the outdoors, due to the limitation of site and environment, general ventilation and air conditioning equipment often cannot play a good role, and DW.Fans series energy-saving fans are more suitable The ventilation and cooling equipment used in this environment can create a comfortable feeling close to the natural wind.
At the same time, DW.Fans series industrial large fans are not only fans, they are equipped with intelligent atomization cooling system, intelligent epidemic prevention and killing system, multimedia video, audio/advertising access, 5G micro base station (Telecom, China Mobile, China Unicom) etc., capable of timing quantitative, cooling and humidifying, all-round sterilization, multimedia ultra-high-definition display (LCD/LED) can scroll and push text, pictures, video, audio, and interactive functions, anytime, anywhere, enjoy WIFI, real-time Internet access, Get traffic, push ads, expand marketing, and more.
Dawang Ventilation sincerely invites you to visit the booth for guidance!